In June 2000, at just age 15, Katy Hudson became part of Pamplin Music. She signed to one of their labels, Red Hill Records and recorded the album at The Velvet Elvis and Kong's Cage in Nashville, TN. Initially it was to be released November 2000, but got bumped up a few months to March 6, 2001.
"Trust in Me" was released to radio in February 2001, followed by "Search Me" in June 2001.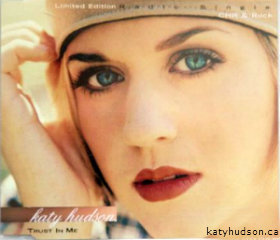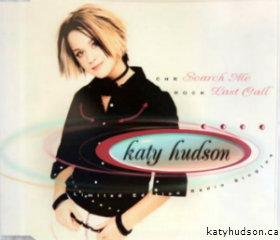 The album received praise and positive reviews, many focusing on the lyrical depth, Katy's personality and stage presence. Named Best New Artist by
Christianity Today
and the album as one of the best in 2001! "Trust In Me" features Audio Adrenaline's Mark Stuart as background vocals and Katy's dad, Keith, reads the bible verse at the end. Unfortunetly, the end came as Pamplin Music shut down in December 2001.
Copies of the album are rare and pricey because of who Katy Hudson became. :)
ALBUM CREDITS:
Katy Hudson - Composer, primary artist, vocals, background vocals

David Browning - Engineer, keyboards, piano, producer

John Catchings - Cello

Tom Collier - Engineer, guitar, keyboards, producer

David Davidson - Arranger, conductor, violin

Sheila Davis - Hair stylist, make-up

Rick Delker - Design, layout design

Scott Faircloff - Composer, keyboards, piano, Wurlitzer

Chris Graffagnino - Guitar

Barry Graul - Guitar, 12 string guitar, electric guitar

Greg Herrington - Drums

Heather Jones - Background vocals

Love Sponge String Quartet - Strings

David McMullan - Brass

Tony Morra - Drums

Otto Price - Arranger, bass, engineer, guitar, producer, synthesizer

Trish Price - Background vocals

Mark Stuart - Primary artist

Tracey Tiernan - Background vocals

Kristin Wilkinson - Viola

Scott Williamson - Drums

Jeffrey Scott Wills - Tenor saxophone

Kristin Barlowe - Photography

Bob Horn - Mixing assistant

Paul Jenkins - Engineer, mixing

Marty Magehee - Digital editing

George Marino - Mastering

Gary Randall - Executive producer

Brian White - Composer