Hard at work on her album with Glen Ballard and growing as a singer/songwriter.
During an interview in June, Glen mentioned Katy.
Source: FRED Entertainment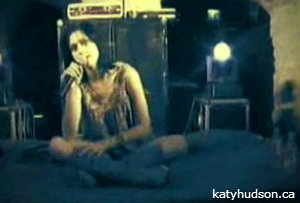 Glen Ballard is currently in the studio working on a record with 18-year-old Katy Hudson. She's going to be a big star, Glen tells me. With a string of major successes, Ballard may not be off the mark and it will be interesting to see and hear Ms. Hudson when the album is released on his record label, Java Records. Thom: You mentioned your artist Katy Hudson, is that Kate Hudson, the actress? Glen: No, I don't think anyone will confuse Kate Hudson for Katy Hudson once this record is out. Thom: What is Katy Hudson's style like? Glen: It's in the Alanis Morissette singer/songwriter female, that's the box you can put her in but I don't think she'll stay in that box long. She's such a huge star and a great singer and a complete person. We don't put out many new records so I really want this to be great. This one's a winner.